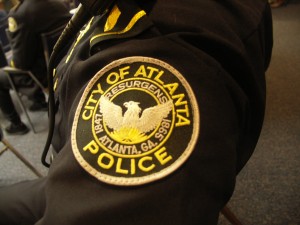 In 2010, the Atlanta Police Department responded to more than 73,000 commercial and residential alarms. A staggering majority, 54,700, were false, eating up hundreds of personnel hours and dragging officers away from fighting real crime.
With the APD stretched thin already, false alarms present a dangerous waste of police resources, a problem Atlanta shares with other cities.
North of Atlanta, at the Sandy Springs Police Department, Lt. Steve Rose says suburban traffic ensures an alarm call takes about 45 minutes for each officer who responds, and sometimes longer. The SSPD gets between 800 and 1,200 calls for alarms each month. Most, he says, are false, which creates hazards that go beyond mere inefficiency.
DeKalb County Police received 74,452 alarm calls in 2009 (the most recent numbers available), of which 73,136, or 98 percent, were false.
"Nationally, we know that about 99 percent of all alarms are false," says Marietta Police Chief Dan Flynn, chair of the alarm management committee for the Georgia Association of Chiefs of Police (GACP). "It is an enormous problem for police."
Alarms, he says, both false and valid combined, account for about 10 percent of the demand on police across the country.
Read more of my story on false alarms and what they cost us at The Buckhead Reporter, where I'm currently helping out a little:
http://www.reporternewspapers.net/2011/03/24/false-alarms-slow-police-cost-taxpayers/