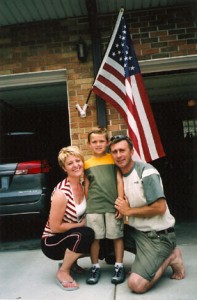 When about 200 protesters gathered outside Georgia's Gold Dome last week to support or oppose the passage of a law devised to crack down on the state's illegal immigrant population, there were the usual signs and shouts that go with public debate over citizenship.
In the midst of the anger and passion, it was almost impossible to remember the common ground shared by even the most fringe characters of the two sides, those who vehemently oppose giving any kind of legal status to illegal immigrants, and those who want open borders.
What common ground? The recognition of the fact that the federal government, under Clinton, Bush and now Obama, has taken a shameful pass on a problem that is squarely its own to solve.
In Georgia, the two sides of the national debate are most clearly represented by D.A. King, often described by Jerry Gonzalez as an anti-immigration activist (and sometimes as a convicted felon), and Jerry Gonzalez, who is often described by King as any number of not very flattering things the most mild of which is an open-borders supporter. King is the head of the Dustin Inman Society, and Gonzalez, his nemesis, is the head of the Georgia Association of Latino Elected Officials. The talk between the two often gets ugly, but any hope for a sane approach to immigration issues relies upon them, and others like them, coming together to force the federal government to do its job. Continue reading OPPOSING SIDES OF GEORGIA'S IMMIGRATION DEBATE SHOULD UNITE TO FORCE CONGRESS TO DO ITS JOB →